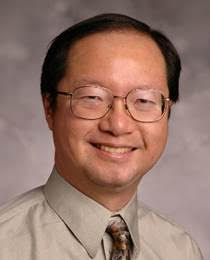 Speaker
Prof. Daren Chen
Floyd D. Gottwald Sr. Endowed Chair Professor in Mechanical and Nuclear Engineering, Virginia Commonwealth University.
......
Title: Study on the Reverse Pulsed-flow Cleaning for Pleated Cone Filter Cartridges
Abstract:
Pleated filter cartridges with an additional pleated filter cone installed on the cartridge base, i.e., pleated cone filter cartridges, have been recently introduced to increase the filtration area and to improve the medium regeneration by the reverse pulsed-jet cleaning. In this study, a dust collector equipped with a pleated cone filter cartridge was set up to investigate the performance improvement of the pulsed-jet cleaning for pleated cone filter cartridges by using a diffusion nozzle (compared to that by a round nozzle typically applied). Effects of the tank pressure (TP), jet distance (JD) and inner cone height (HC) to the distribution of static pressure acting on the inner surfaces of cone filter cartridges were investigated. It is found that, using a diffusion nozzle, the pulsed-jet pressure at the upper portion of filter cartridges was increased, particularly for cartridges having a low HC and tested at a short JD setting. The pulsed-jet cleaning of a pleated cone filter cartridge by a diffusion nozzle could decrease the residual filtration pressure drop, prolong the cleaning interval, and reduce the average dust emission of cone filter cartridges.

Short Bio:
He is now Floyd D. Gottwald Sr. Endowed Chair Professor in Mechanical and Nuclear Engineering, Virginia Commonwealth University. He is also Chang jiang chaired professor, School of Environment, Tsinghua University. He received his PhD. from Particle Technology Laboratory, University of Minnesota (1997). He is the principal investigator and inventor of electrospray monodisperse particle generator, nanometer differential mobility analyzer (NanoDMA), high-through nanoparticle charger, personal particle monitors, continuous gene transfector and many other particle tools. He has published more than 170 peer-viewed journal papers and 36 conference papers. He holds 33 US and 4 international patents in the area of particle technology. He receives AAAR Sheldon K. Friedlander Award (1997), Gaef Smoluchowski Award (2002), AAAR Kenneth Whitby award (2005) and AAAR Benjamin Liu Award (2012) for his significant contribution in nanoparticle instrumentation and experimental techniques. He has intensive experience on air pollution control, particle sampling and characterization, particle instrumentation, filtration and separation, health effect of particles, and particle synthesis/generation for environmental, energy, pharmaceutical and biomedical applications.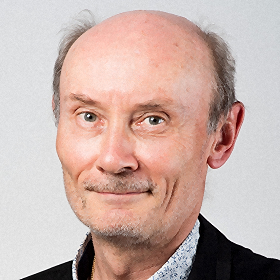 Speaker
Dr. Alain Ginestet
PhD in Chemical Engineering
......
Title: Design improvement of an injection pipe and its validation on the performances of a semi-industrial pulse-jet baghouse
Abstract:
The purpose of this study is to improve the operation of a pulse-jet baghouse by the modification of the design of its compressed air injection pipe. The base injection pipe has all the nozzles of constant diameter (9.7 mm). To characterize the injection pipe, experimental measurements and three dimensional CFD simulations were carried out. The impact of the geometry of the injection pipe on the behavior of an instrumented filter bag moved under the nozzles has been assessed from experimental measurements. Once the design of a new injection pipe has been defined by three dimensional CFD simulation and assessed by measurements, the performances of a semi-industrial pulse-jet baghouse has been measured with both the base and the modified injection pipes. The main conclusion of our study is that in order to ensure that cleaning of filter bags belonging to the same injection pipe is more homogeneous, it is not enough to assess the injection pipe (by measurements and/or calculation) but it is also necessary to characterize the behavior of a filter bag moved under and along the nozzles of the injection pipe. The results of our study show that a new injection pipe geometry with decreasing nozzle diameter (from 10.5 mm at the inlet to 8.0 mm at the bottom of the pipe) allows a more uniform behavior of the instrumented filter bag moved under and along the pipe. This better uniformity is characterized by both the average peak pressure and the average root mean square acceleration averaged along the height of the filter bag. Finally, when operated with the modified injection pipes, the semi-industrial pulse-jet baghouse shows better performances characterized by lower residual pressure drop after cleaning (-7%), longer filtration cycles (+70%) and lower particle emissions (-5% for PM1, -15% for PM2.5 and -18% for PM10).

Short Bio:
PhD in Chemical Engineering obtained in 1992 at the Technical University of Compiègne in France.

Project Manager at CETIAT since 1993:
Studies for customers in the fields of air filtration, air and gas cleaning, ventilation, indoor air quality (IAQ), dust removal in industrial applications
Training
Involved in the standardization activity (member of ISO/TC 142, CEN/TC 195 and IEC TC59/SC 59N)
Survey (state of the art)
Relation with trade union (national and European organization)

Publications in scientific journals and communications in conferences
Process Safety and Environmental Protection, 165 (2022)
Process Safety and Environmental Protection, 147 (2021)
Energy and Built Environment, 2 (2021)
World Filtration Congress 2022, San Diego, USA
Indoor Air 2022, Kuopio, Finland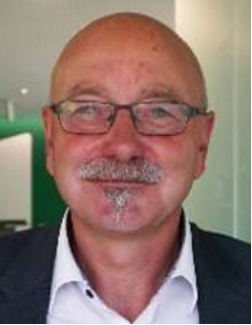 Speaker
Manfred Sauer-Kunze
Global Product Manager Clean Process & Containment
......
Title: Newly published ISO 10121-3, testing and classification of gas phase air cleaning devices
Abstract:
. ISO 10121-3 – First classification system for molecular comfort filters . Big step for marketing molecular filtration . Shows clearly the efficiency and capacity of a specific molecular filter vLD 30, LD 60, MD 70, HD 80 . Easier selection of the right molecular filter for a specific comfort application . Allows comparison over different filter models & brands . Allows clear molecular filter specifications for consultants . Publication: ISO – October 2022 / EN ISO – Q4 2022 . National Standard in EU countries: Q1/Q2 2023

Short Bio:
. Since 2021 with Camfil responsible as Global Product Manager Clean Process & Containment . Since 1990 in ventilation and air filtration industry in different roles like: Lab / R&D-manager, Application Engineer, Product Manager, Sales Manager, Managing Director . Chemical Engineer, Dipl. Ing. TU Karlsruhe, Germany . Experienced in General Ventilation, Clean Rooms, Containment, Turbomachinery Air Intake, Air Pollution Control, Oil- and Emulsions mist separation, Molecular filtration, Biological particle filtration, Product Design and Testing . Actively working in most of the WGs of CEN TC195 and ISO TC 142 . Convenor of German mirror committee to both TC's . VDI, EUROVENT, REHVA, VDMA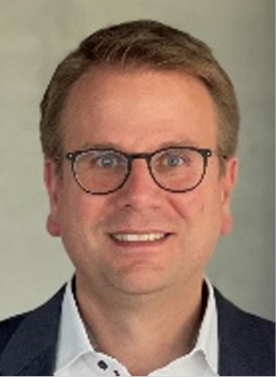 Speaker
Martin Klein
Vice President
......
Title: Filtration products for new energy vehicles
Abstract:
In his presentation he will outline what drives innovation at MANN+HUMMEL, focusing on the transformation of the automotive industry and Filtration Products for New Energy Vehicles.

Short Bio:
He studied Process Engineering at the Karlsruhe University (TH) and since May 2020 has been Global Vice President Engineering Filter Elements at MANN+HUMMEL. He started his career at MANN+HUMMEL in 2003 as a development engineer for diesel fuel filter media and elements for automotive OEMs and Aftermarket. In 2010, after projects at the Indian location in Tumkur he moved to the department Innovation and Cooperate Strategy. In 2017 he took over the role as Vice President Product Champion and Engineering Cabin Air Filters in Himmelkron, Germany, being responsible for the national and international development teams and the product strategy for cabin air filters.