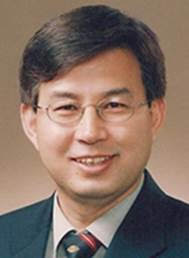 Welcome Address
Director/Professor Chul Woo Lee
Regional Innovation Center for Industrialization of Advanced Chemical Materials & Clean Technology Institute, Hanbat National University, Daejeon, Korea
......
As chairman of Hanbat National University's Regional Innovation Center for Industrialization of Advanced Chemical Materials and Energy & Clean Technology Institute, I proudly welcome you to the 5th Korean Filtration and Separation Society Conference. Our institute and the KFS society will be co-hosting the conference this year, which we hope will be another informative and valuable conference for all the attendees. In accordance with this year's theme, "Innovation in Filtration and Separation", we hope the program presents innovative developments in the filtration and separation field and provokes scientific discussion that may even spur further innovation. I extend my best wishes that you have both a productive and enjoyable conference.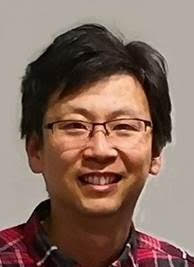 Keynote Speaker
Professor Jinying Xi
School of Environment, Tsinghua University. Beijing, China
......
Title: Application of Biotechniques in Industrial Waste Gas Treatment: the Experience in China
Abstract:
The presentation will introduce the challenge in the field of biological VOCs and odor control in China firstly. Then the research effort done by some Chinese research groups in the area of biofiltration will be well addressed. Finally some cases of biological waste gas treatment in some typical industries will be introduced.
Dr Jinying Xi is an associate professor in School of Environment, Tsinghua University. He got his Ph.D. degree in Environmental Science and Engineering in 2005 at Tsinghua University, Beijing, China and worked as a visiting scholar in School of Engineering, Duke University, USA in 2011. His research area is VOCs and odor control technology. He is now serving in several Chinese academic societies for VOC and odor control and works as a convener in ISO TC142 WG13 "Biological equipment for waste gas treatment". He completed dozens of scientific projects sponsored by Chinese governments or enterprises. He supervised a lot of research on biological waste gas treatment and published more than 80 papers in academic journals.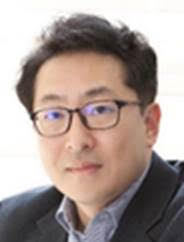 Keynote Speaker
Professor Kihong Park
School of Earth Science and Environmental Engineering, Gwangju Institute of Science and Technology, Gwangju, Korea
......
Title: Characterization of Physical, Chemical, and Toxicological Properties of Fine Particles in the Ambient Atmosphere
Abstract:
Fine particles in the ambient atmosphere (particulate matters less than 2.5 um (PM2.5)) are of current interest due to their strong association with adverse health effects and climate change. Fine particles are produced directly from various sources (primary aerosols) and are also formed via a gas-to-particle conversion process (secondary aerosols). They can be transported over long distances, deposited by settling, and mix or react with other species (aging process) in the ambient atmosphere. It is essential to measure physical and chemical properties of fine particles to determine their sources and to understand their effects on human health and climate change. By identifying sources of the fine particles, efficient control and mitigation measures can be established to reduce them. Also, it is unlikely that all fine particles are equally toxic due to their different sizes and chemical components caused by various sources and particle formation pathways. In this talk, starting with the current status on PM2.5 in Korea, characterization and measurement techniques for PM2.5 will be introduced followed by several examples resulted from recently measured chemical and toxicological properties of ambient fine particles in Korea and China.
Dr. Kihong Park is a professor and director of PM2.5 characterization center, Gwangju Institute of Science and Technology (GIST) in Korea. Prof Park is an Editor in Aerosol Science and Technology (AST), USA and an Editorial Board member of Aerosol and Air Quality Research (AAQR). He obtained his PhD at University of Minnesota in USA in 2003 after his BS and MS had been completed at Seoul National University. He had worked as an Assistant Research Professor at Desert Research Institute (DRI), USA and a Research Associate at National Institute of Science and Technology (NIST) and University of Maryland before he joined the current position at GIST in 2005. He was a leader of PM2.5 Research Consortium (2014-2017), and now is a PI of National Leading Research Lab (NLRL) program (2011-present) and international monitoring of PM2.5 in Northeast Asia (National Strategic Project for PM) in Korea. He has worked on development of new aerosol measurement techniques, PM2.5 monitoring, PM2.5 source characterization, PM2.5 toxicities, new particle formation, and so on.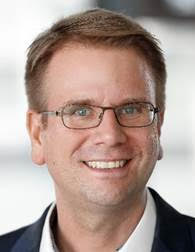 Keynote Speaker
VP. Martin Klein,
MANN+HUMMEL Himmelkron, Germany
......
Title: Filtration Solutions for Clean Mobility
Abstract:
Climate change is one of the major threats to humanity. In order to limit its negative effects, the global temperature increase should be limited to 1.5 °C. Since almost a quarter of the relevant CO2 emissions originate from road transport, it too must make a positive contribution to cutting CO2 emissions. In addition, air pollutants like NOx, PM2.5 and ultra-fine particles pose a significant threat to human health and the populations of many cities all over the world are suffering from the bad air quality.
Today's economies are dramatically changing, triggered by development in emerging markets, the accelerated rise of new technologies, sustainability policies, and changing consumer preferences around ownership. Digitization, increasing automation, and new business models have revolutionized other industries, and automotive will be no exception. These forces are giving rise to four disruptive technology-driven trends in the automotive sector: diverse mobility, autonomous driving, electrification, and connectivity [1] Electrified powertrains help to reduce the above-mentioned emissions. Both battery electric vehicles and fuel cell operated cars are being operated without local CO2 or NOx emissions. What are the filtration needs of electric vehicles when the classical oil-, diesel-, or engine air filters are no longer required? Which opportunities does connectivity and the new vehicle design concepts provide for improving the cabin air quality? Fuel cell technology will play a major role in reducing transportation-related emissions, especially in heavy-duty, long-haul applications. Consequent transfer of technology from air supply systems for combustion engines to cathode air paths serves as an enabler for necessary system cost reduction. To achieve the required system lifetime, the supply of clean air is essential. Gases like NOx, SO2 and NH3 poison the catalyst, leading to increased stack degradation rates.
Martin Klein studied process engineering at the Karlsruhe University and since February 2017 has been Vice President Cabin Air Filtration at MANN+HUMMEL, Germany. He started his career at MANN+HUMMEL in 2003 as a development engineer for fuel filter media and ele­ments for the automotive aftermarket. In 2010, after projects at the Indian location in Tumkur, he moved to the department Innovation and Corporate Strategy and most recently managed national and international teams there.